We have been restoring and erect buildings since 2007, but what really raises us up are the projects that give us a chance to grow, that enhance our team and teach us to look beyond.
We know that when you have a foundation based on respect – in all its forms – the probability of building something sustainable becomes a tangible and unshakable reality.
Services
Our experience and our team of engineers and skilled workmen allow us to fulfill every responsibility established in a complete project.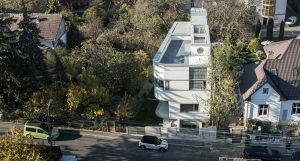 Photo: Balázs Danyi
Construction entrepreneurship
We carry out both residential, civil, industrial, and agricultural works, as well as complex turnkey projects, ensuring a general entrepreneurship every step of the way.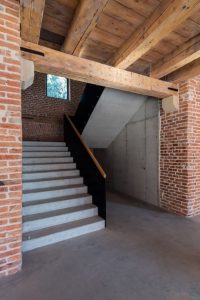 Monument building restorations
The complexity of a restoration work is based on understanding and respect for the historical value of the architecture. Our execution teams are acquainted with the traditional materials and techniques and how these merge in a healthy way with contemporary restoration methods.
Building consolidations
Difficult consolidation projects of existing buildings require the ability to meet the field challenges displayed by specific situations of each building. Considering this, we rely on the rigor of execution and implementation of the most modern solutions available.
New constructions
We approach projects with a high degree of difficulty, special executions having a unique character, or which require a careful approach.
Interior design
In addition to the construction services, we developed the ability to create a deck between the architecture and the beneficiary, to "subdue" the built space by finishing and arranging the functional areas of the house.
Real-estate development
With the acquired experience we build real estate projects which reflect in all details the proficiency and standards of Weberbau.
Photo: Balázs Danyi
Contact
Fagului 60
400483 Cluj-Napoca
Romania
office[at]weberbau.ro